Common rail injector and pump test bench
NTS825 common rail system test bench( HEUI, EUI EUP, CR INJECTOR AND PUMP)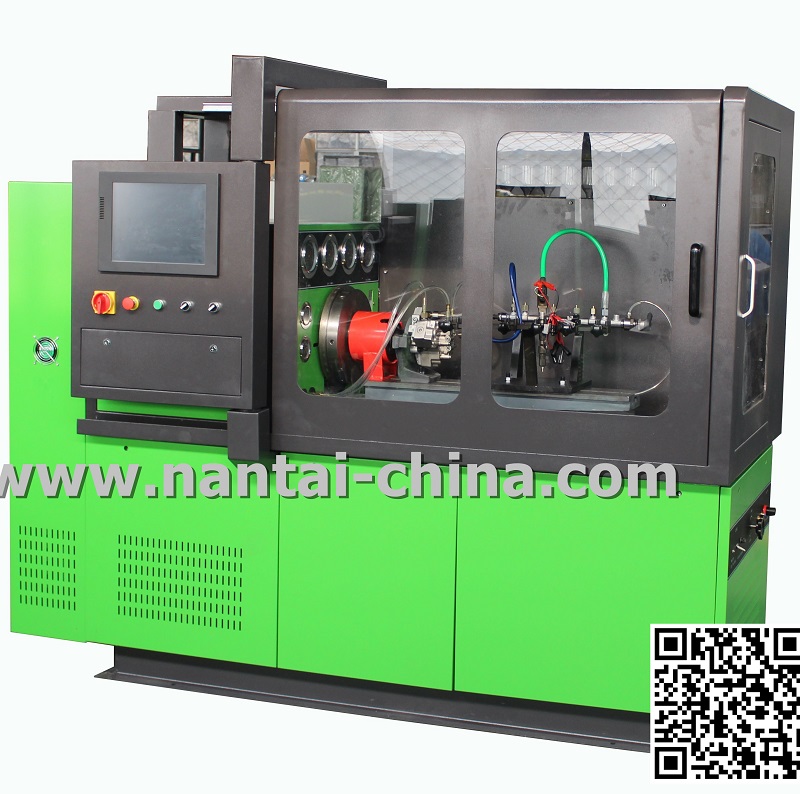 The Function and Characteristics:


1. Automatic detection of BOSCH, DELPHI, DENSO, SIEMENS and other brands of electromagnetic injector and piezoelectric fuel injectors.
2. Automatic detection of all high-pressure common rail pumps.
3, Automatic detection of all the Mechanical pumps( In-line and VE pumps)
4. Automatic detection DENSO HP0 pump.
5. Automatic detection of BOSCH, CAT, CUMIMINS, DELPHI, BENZ, VOLVO and other models of various pump nozzles and pumps, and dual solenoid valve injector.                                                                                                                                                6. EUI EUP testing ( with NT1400 cam box and accessories) 
7.Automatic detection of medium pressure common rail injector (HEUI) such as CAT C7 / C9 / C-9 / C3126  .            8.HEUI 3408, 3412 inectors testing. ( optional)
9. Fully automatic detection BOSCH VP44 pump. (Optional)
10. Automatic detection of BOSCH VE pump control. (Optional)                                                                                                    11. QR coding( BOSCH, DELPHI, DENSO SIEMENS injectors)                                                                                                    12. AHE testing                                                                                                                                                              13. Resistance sensing testing
14. It can be customized according to customer needs and development and application of different.

THE main configuration:

1. Embedded industrial computer system, color LCD touch screen control, easy operation, stable performance.
2. The system memory of various fuel injector and pump standard data.
3. BOSCH CP3.3 pump.
4. BOSCH DRV valve. pressure range 0-2500BAR. Rail pressure accuracy +, - 0.5 bar.
5. High-precision flow sensor, flow range 0.008-4L / min. Accuracy 0.3%.
6. High-precision cam drive. (Optional)
7. 7.5KW / 11KW / 15KW / 18.5KW / 22KW power optional, three-phase 220V / 380V voltage optional.