Gasoline Injector diganostic and cleaner
QCM200-8C Auto 8 cylinders fuel injectors cleaner and tester QMC200-8C with CE certification
Gasoline Fuel Injector Diagnostic and Cleaning machine 8 Cylinder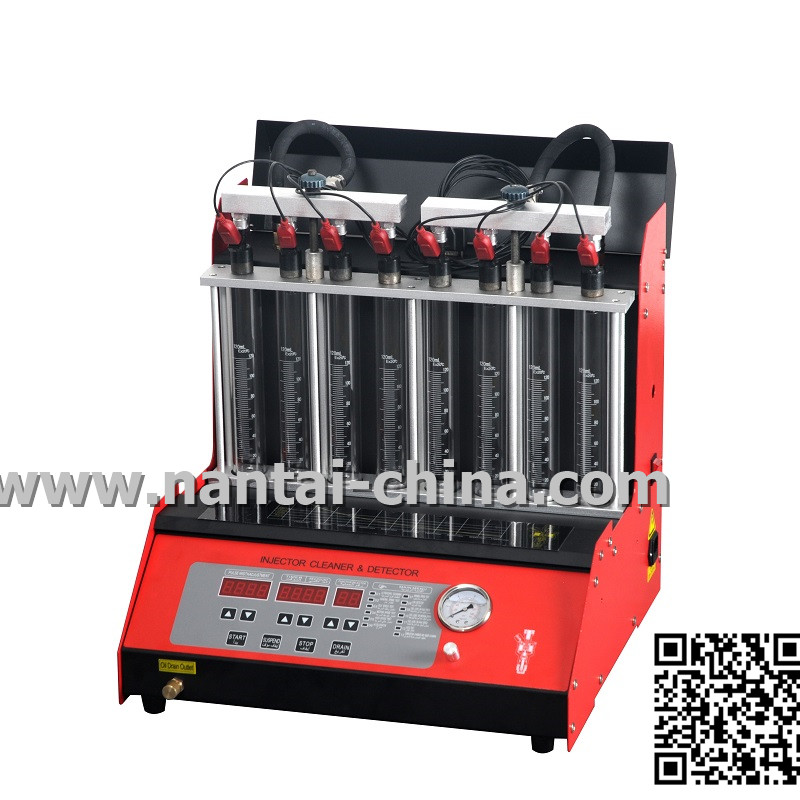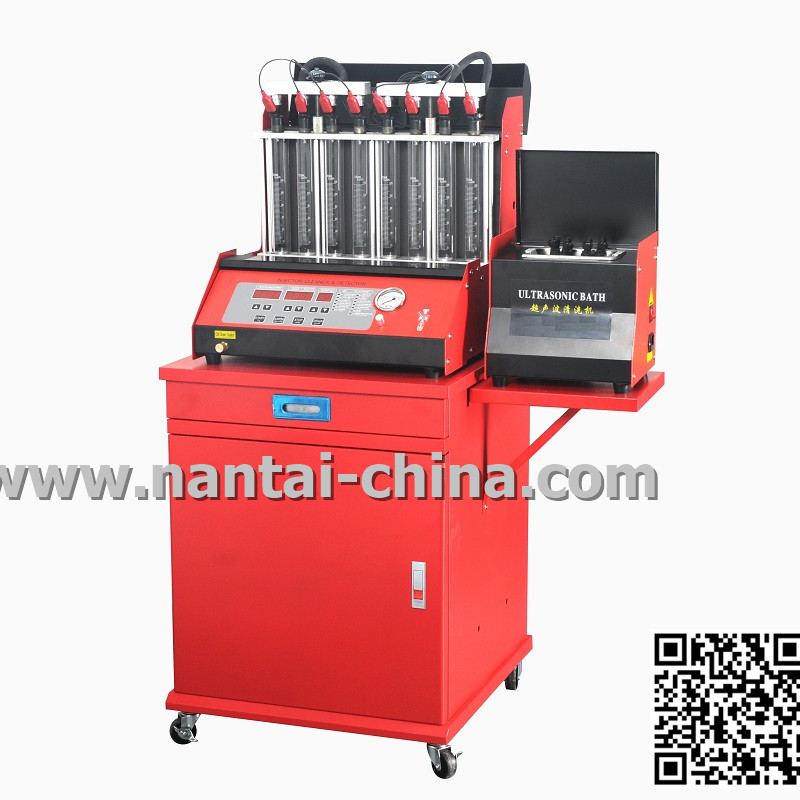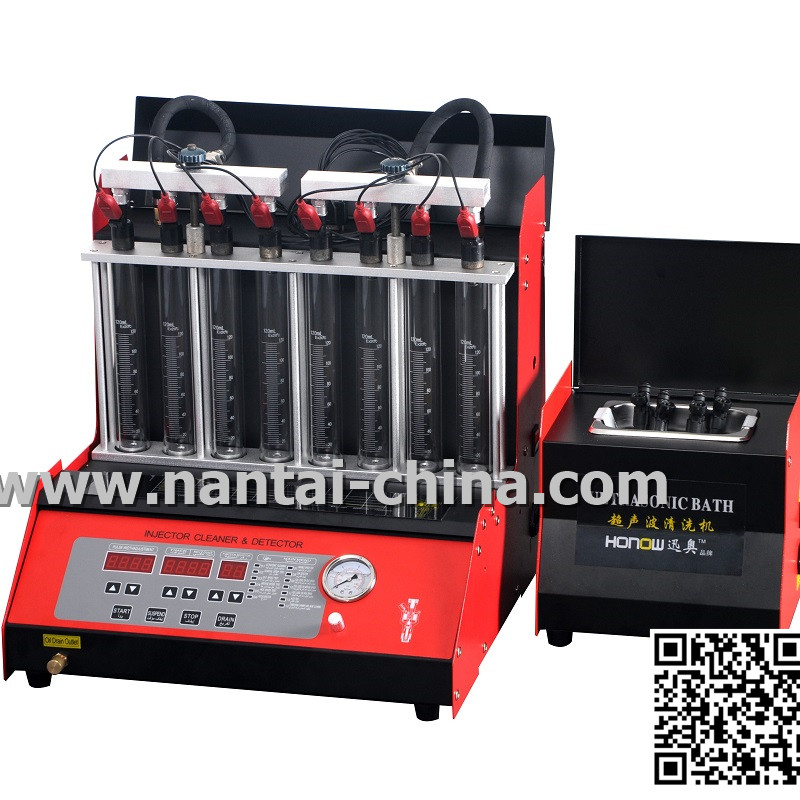 HO-8H is an advanced electromechanical product,which can clean and test injectors by simulating engine working conditions. It can also perform cleaning on the injectors and fuel supply system on vehicle.
Why have to clean injector?
* When we turned off the engine suddenly, the gasoline which have been spray out can not be recycled. It would attached on the injector and combustion chamber walls.
* Gasoline is easy to volatile, but wax and varnish were stayed.
* Heat these wax and varnish day after day,they will be changed into hard coke.
* The hard coke will be produced more quickly and more thickly when engine work with poor quality fuel.
Features:
1. Cleaning hard coke from injector via ultrasonic and auto electronic technology
2. Imitate working as vehicle's fuel system
3. Backwashing
4. Uniformity testing
5. Fog detection
6. Fuel injection quantity detector
7. Tightness test
8. Automatic cleaning mode
9. Vehicle cleaning mode
10. The minimum pulse width test
| | | | |
| --- | --- | --- | --- |
| Model | HO-4H | Power supply | AC110-220V,50/60Hz |
| Cylinder number | 4 | Input power | 250W |
| Rotation Speed | 0-10000RMP | Pulse width | 0-20ms; step 0.1ms |
| Injection time | 0-600sec,step 1 sec | Tannk volume | 4L |
| Oli pump pressure | 0-6.5kg/cm2 | Fuel flow | 4.5L/min |