Common Rail injector test bench
CR318 CR318S COMMON RAIL INJECTOR TEST BENCH WITH PIEZO INJECTOR TEST FUNCTION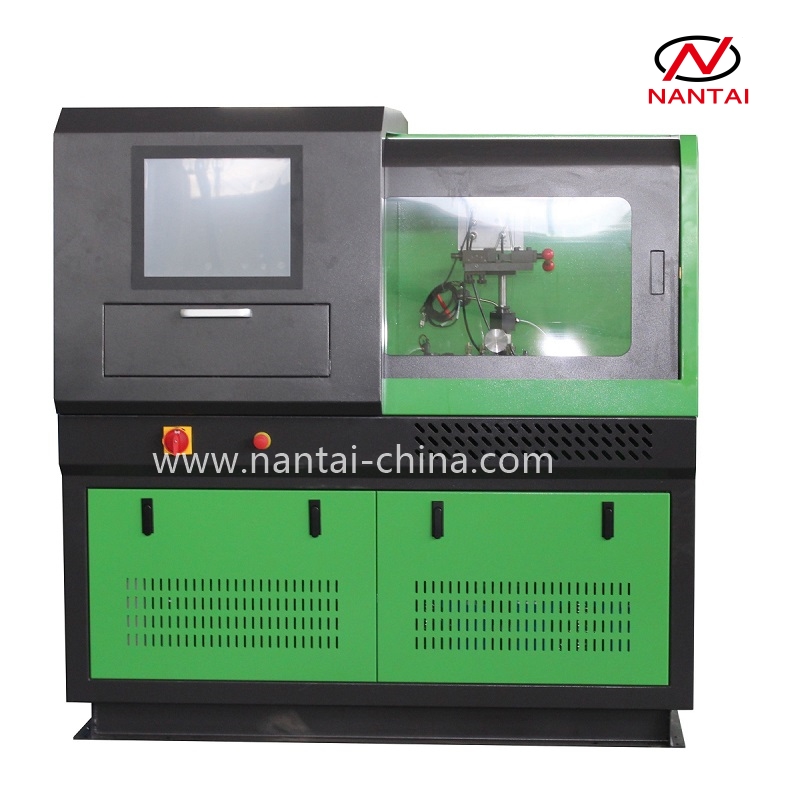 1. Description:
CR318 Common Rail Injector Test Bench is our latest independent researched special device
 to test the performance of high-pressure common rail injector, controlled by industrial computer, 
Windows7 operating system. The oil quantity is measured by sensor and displayed on computer screen
 (Electronic fuel delivery system). All data can be searched and saved. It adopts BOSCH CP3 original 
common rail pump to provide 0-2500 bar for rail pressure .The rail pressure can be adjusted automatically,
 and it also provide pressure overload protect. It can test common rail injector of BOSCH, DELPHI, 
DENSO and SIEMENS. It adopts the advanced technology, steady performance, precise measurement and convenient operation.
2. Common Rail Injector Test Bench Characteristic
1. Controlled by industrial computer in real time, Windows 7 operating system, (NTS300) touch screen operation and mouse keyboard two operating ways.
2. Oil quantity is measured by sensor and displayed on 10.4〃 tactile LCD screen;
3. More than 3000 kinds of injectors data can be searched and used.
4. It is installed BOSCH CP3 common rail pump to provide 0~2500 bar.
5. Rail pressure can be tested in real time.
6. Provide pressure overload protect.
7. Pulse and frequency of the injector can be adjusted.
8. Injection time can be set.
9. Protection function of short-circuit.
10. Precise measurement, easy operation, low noise and energy saving.
11. Frequency converter inside to control the RPM.
12. Remote control functions.
13. Double testing way, manual and automatically.
3. Common Rail Injector Test Bench Function
1. Test injector brands:BOSCH, SIEMENS, DELPHI, DENSO and Piezo injector testing
2. Test 1 piece of injector.
3. Test the Leakage performance of common rail injector.
4. Injection oil quantity and back oil quantity(Pre-injection, Idling, Middle speed Emissions, full load)
5. Electronic fuel delivery measuring, automatic testing and detection.
6. Data can be searched and saved
TECHNICAL PARAMETERS

Pulse width

0.1 ~ 20ms

The number of consecutive injections

0 ~ 1000 times

Fuel temperature

40±2°C

Rail pressure

0 ~ 2500 bar

input power: three-phase

380V/220V

Test oil filtration accuracy

5μ

Test bench speed

0 ~ 3000 rev / min

Fuel tank capacity

16L

Net Weight

300kgs

Gross weight

350kgs

Measurement( Length* Width* Height)

 

Color

Default Green( Blue, Orange)
Packing details :
It packed in Standard Woodcase/package which is enough strong for long distance transportation.
NOTE:
(1) Payment by 100% T/T in advance. Or 30% payment in advance, balance paid before the shipment.
(2) Guarantee: One year based on B/L date.
(3) Delivery time: 7-10 upon got the down payment.